Mohawk Valley EDGE has programmed 150,000 SF of flexible warehouse/office space for a site on the Marcy Nanocenter Campus, less than 10 minutes from Interstate I-90, and adjacent to Cree | Wolfspeed. Designated for supply chain companies that would co-locate at Marcy Nanocenter to support Cree, Danfoss Silicon Power and be part of the regional ecosystem that will grow as the balance of Marcy Nanocenter is built out. This space will be leased to supply chain companies who need to be located adjacent to the fabrication facilities to provide storage of materials/equipment, on-site fabrication services, and office space for suppliers.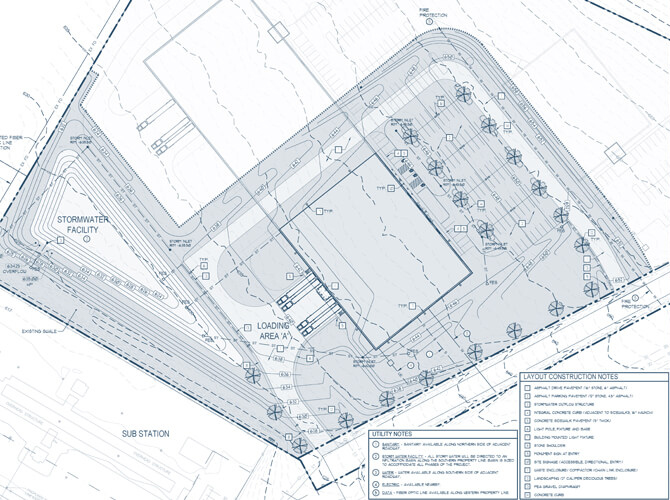 Project Information/details:
Phase 1 project would create 50,000 SF building shell, that would be fitted-out for prospective supply chain tenants. Site is zoned for planned development and has Town of Marcy final development approval. Full build out would create 150,000 SF of building footprint.
VIP Architecture was retained to assist with site programming. Expected completion by 2022.